How it works
about 2 months ago
Use Myndplan for Free
I've recently decided to give clinicians and their clients FREE access to the mental health assessment and treatment toolkit that I spent much of my career developing, testing, and using in my practice as a clinical psychologist. For more on why you might want to check it out, take a few minutes to read this article.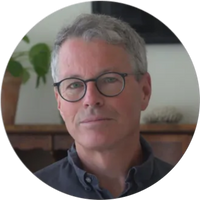 Dr. Robert Shepherd
Myndplan Founder, PhD, C.Psych.
How it works: 
There are two components to Myndplan, an App that we built to drive the assessment inventory, and a Learning Management System (LMS) that contains a vast library of courseware about mental health diagnosis and treatment. Each of these products is available online and is FREE for you to use, though they do require separate registrations. 
The Myndplan App
The App is a secure testing portal. It's a stand-alone service that is devoted to psychological measurement tools, and is the product of over 20 years of research and development. Foremost among these tools is the assessment inventory, which I often refer to as the Myndscan, or more simply as "the scans". I developed the scans for my clients to provide a cost-effective alternative to commercial testing services, which are expensive and often can only be accessed by a licensed professional. Anyone can access the Myndplan app and complete the scans for free.  
Completing the Scans
Once you've registered, you'll be guided through a comprehensive assessment that delves into your biological, psychological, and social history and then samples a wide range of attitudes, feelings, and behaviours relevant to how you cope with the demands of life. It can take anywhere from 15-30 minutes to complete these "scans", and once started you can take a break anytime and easily pick up where you left off later. 
When your scans are complete you'll be able to review your results. They are presented much like the sort of test results that you may get from your doctor, meaning that they are meant to provide a quick snapshot that compares your scores with those drawn from a large sample of healthy adults. Most people will be able to quickly spot any items that stand out, however you'll need some additional guidance if you want to really understand what all this means. That's where the Myndplan LMS comes in.
The Learning Management System
The Myndplan LMS was developed over several years, and like the app, most of it can be accessed free of charge. It includes two bundles of knowledge resources that are free for you to use. The first of these is devoted to the task of interpreting what your scan results mean, and whether these findings relate to any clinical diagnoses. The second bundle is devoted to several gold standard treatment programs. Though it is tempting to describe these as "courses", they are really more like hands-on tutorials that are designed to help you learn about yourself, your strengths and weaknesses, and how to apply this knowledge to making improvements in your life. In this sense, there are lots of tools provided to boost your understanding and insight, but there are no performance-based tests, exams, or certificates to contend with. 
The Discovery Pack
This FREE bundle contains close to two dozen separate online courses, each of which is broken down into sections and lessons. As with all the material in the LMS, you can pick and choose what parts you use, and in what order. However, I'd recommend starting with the quick primer on "How to Use Myndplan", followed by "Understanding Your Neurodynamic Assessment Profile". The bulk of the remaining material is made up of e-Guides that explore specific clinical syndromes or diagnoses. Based on what you learn from working through the course on understanding your profile, you should be able to identify which, if any, of the e-Guides might be relevant to your situation. If you're in doubt about which one to start with, don't worry - the first section of each e-Guide includes tools to help you determine whether you're on the right track.
The Discovery Pack also contains a copy of our research manual. I don't expect you to read through this in its entirety, but I do encourage you to have a look at the plain language summaries that go along with each section. They will provide you with a quick overview of the science behind Myndplan, including both its strengths and weaknesses. Remember, an informed consumer is going to make the most sensible decisions.
The Treatment Toolkit
This bundle is also FREE. It contains several research validated treatment programs. It can help to work through any relevant material in the Discovery Pack first, since that will give you the best idea of where to focus your attention. The programs in the Toolkit are based on gold-standard psychological treatments that have been "manualized", meaning that they are presented in a format that encourages you to learn and practice new skills in a systematic way, one step at a time. Many of the programs work best if you go through the material in the order that it's presented, though for a few of them, only one or two of the sections will apply to your situation and needs. 
The Complete System
This is the only bundle that comes with a fee. It includes both the Discovery Pack and the Treatment Toolkit, but these come with the addition of discussion forums. This means you can field any observations, experiences, and questions you have that relate to whatever course you're working on. As the moderator, I work to ensure that the content of discussions is ethical and respectful to all participants. I also serve as a participant who may lead the conversation and answer relevant questions.
The Complete System also includes symptom monitoring through the Myndplan App. This allows users to pick relevant symptom monitors so that they can be automatically administered on a schedule. Results are tracked in graphical form and can be accessed from your App account. Think of it as a sort of Fitbit that tracks your positive and negative symptoms.
These added features require me to track and participate in discussions and ensure that monitors are correctly assigned and administered, hence the added cost. Perhaps you like the idea of having a bit more interaction and feedback, particularly if you're not working with a therapist. Or you want to monitor your progress but want something more comprehensive and reliable than the paper-and-pencil approach. Whatever the reason, the basic courseware is the same as for the free versions other than these added features. 
Why all the Free stuff?
Over the course of my career as a clinical psychologist I've been guided by my passion for helping people find a path to mental health that is based on self-understanding. The development of Myndplan has been an integral part of this. I've always been able to accept that the project requires a lot of my time and income since I gain so much satisfaction from working on it. It also doesn't hurt that keeping the content up to date boosts my effectiveness as a clinician and fuels my professional development. However, now that it stands up as a fully functional product, the most logical step from a business perspective would be to invest yet more time and money into marketing and selling it. Unfortunately, that just doesn't work given my stage of life and the values that I've come to cherish, particularly when it comes to my devotion to my family and the enjoyment I get from helping my clients. So, the next best thing to do is open it up for use, so that I can get the satisfaction of seeing it benefit as many people as possible.
Thanks for taking the time to read this post. I hope it inspires you to sign up and give Myndplan a closer look. 
Find your path to better mental health.
Drawing from the best research, Myndplan provides the tools and support you need.
Get my profile for free
Get access to more amazing articles
Subscribe to our newsletter for new content every week!